Bedford Bank
Our cottage is in Welney, Norfolk, located on the bank of the Old Bedford river. The Old Bedford was the first stage of the Fens drainage system commenced by the Duke of Bedford in 1631. Between this river and the New Bedford river are the Welney Washes, part of the Ouse washes. These washes provided Welney with local industries of fishing, wildfowling, basket making and willow harvesting until fairly recent times. The bank where our cottage is located was an area of commerce with an active population living in small cottages, such as Mill Row. Only Plover Cottage and the Old Eagle Tavern remain from these early dwellings.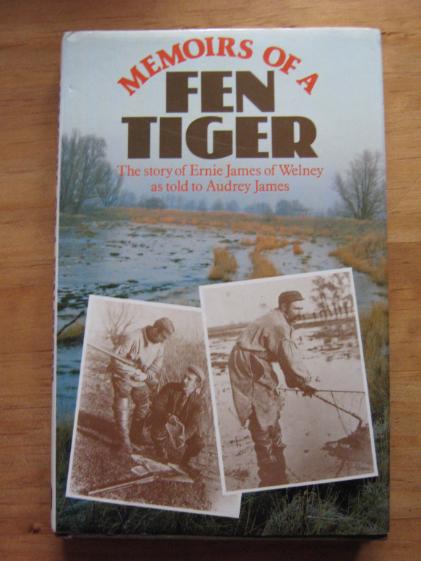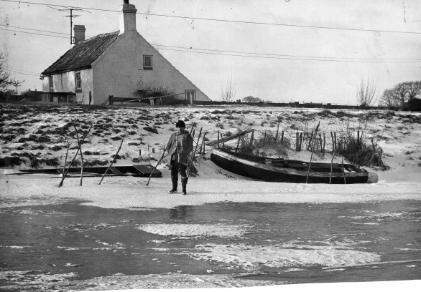 Fen Tiger
Ernie James, who lived at Plover Cottage from 1947 until 2000, recounted stories of old Welney in his book, 'Memoirs of a Fen Tiger' . Ernie made a living from wildfowling and fishing, and in his youth was a champion fen skater. He made several appearances on local television in the '70s and '80s following the publication of his book. The DVD 'A man between three rivers' about Ernie is still available.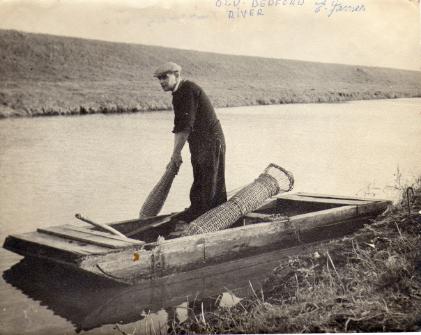 Many thanks to the family of Ernie James for their kind permission to include these photos on this website.